I truly believe that Podkletnov and Doctor Ling are onto-something. Rotating a meissner exclusion cuprate mass at high rpm in the presence of solenoids will indeed compress the cooper-pairs into a bose-einstein condensate. It is this condensate that is truly where the effect is to be found. I believe that placing a 3,000,000V climbing arc (laser initiated arc) within the hollow ring, perpendicular to the rotation of the Cuprate mass. This will place the forming condensate under extremely high tension, forcing the plasma within the climbing spark to vortex and expand the cooper-pair condensate outside of the superconductor. I feel this will magnify and stabilize the field, thus allowing a greater potential of shifting the strength of the Higg-s field quark interaction, within the field effect radius.
and,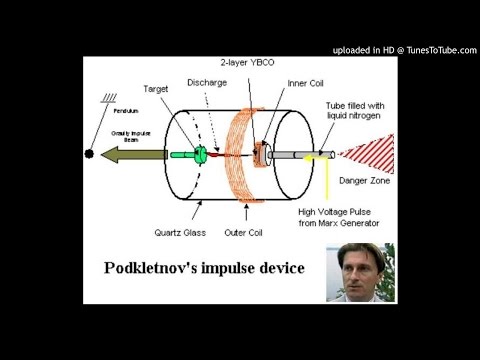 A great interview! Funny how Dr.Ling went black once she started replicating Podkletnov's experiments. hahaha and the media tries to call him a quak XD
The G-beam experiments are unique over his earlier Rotating YBCO experiments in that it's a solid state means of achieving a directed wave front in the gravity constant, but i truly feel his Rotating YBCO experiments need to be revisited, in particular that application of generating Einstein-Rosen bridges between two entangled field generators.
What do you think? Anyone interested in further researching this / in getting practical?